Everyone who has a chance to see you perform gains a cultural richness that cannot be described in words, save for the words: "What a show!"
Stephanie Yankwitt, Acting Artistic Director
Hangar Theatre, Ithaca NY
When we open our ears to the unique music of each and every culture
we see ourselves more clearly.
Cuándo abrimos los oídos a la música de cada cultúra nos apreciamos mejor.
Announcing Sally G. Ramírez and Doug Robinson's New Album, Mar y Sal (Sea & Salt)
NOW AVAILABLE FOR STREAMING AND SALE
Anunciando el nuevo álbum de Sally G. Ramírez y Doug Robinson – Mar y Sal.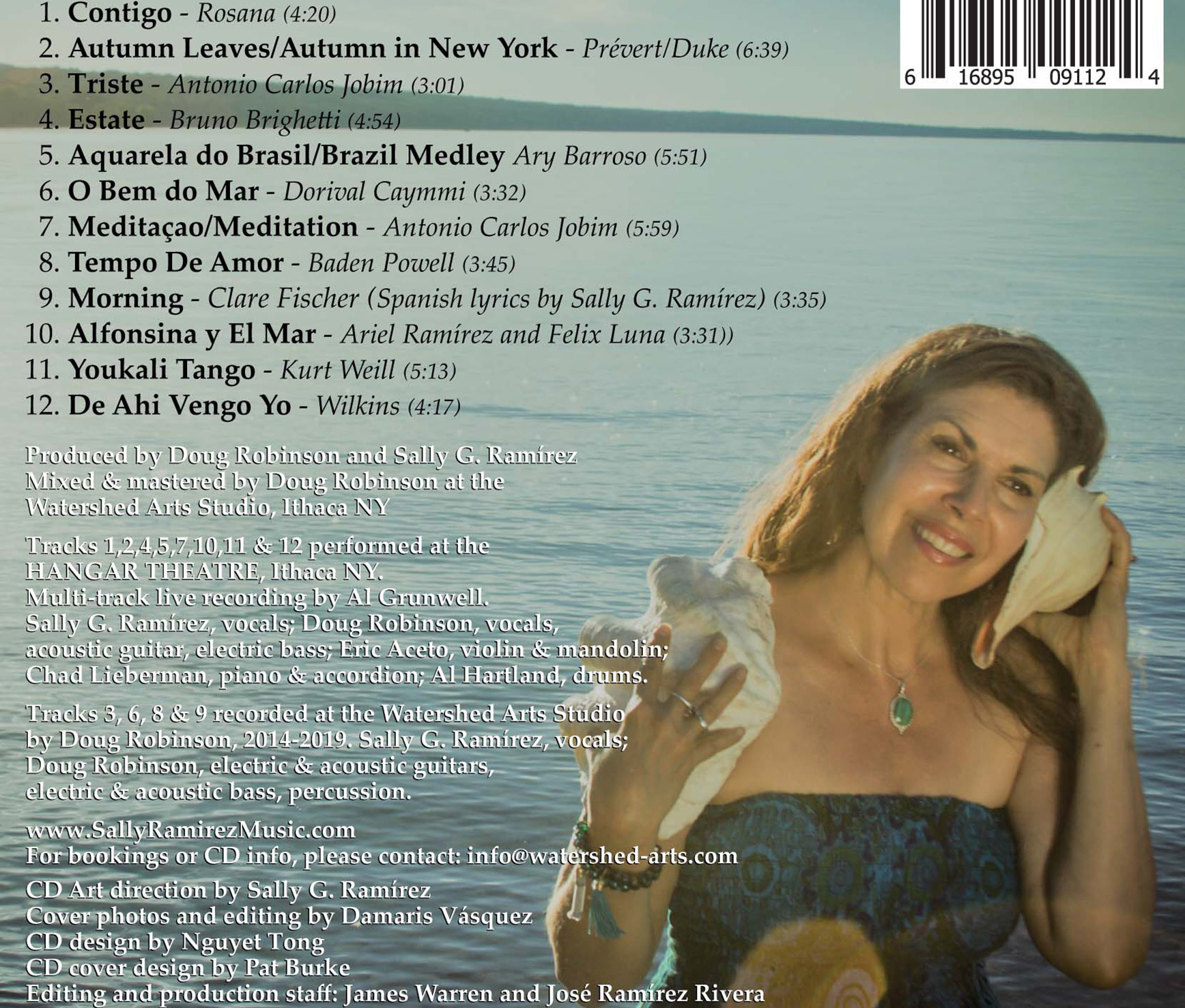 HEAR SAMPLES AND PURCHASE ON AMAZON
SIGNUP FOR SALLY'S NEWSLETTER